1. Leisure

Discuss the difficulties in attempting to define leisure, recreation, tourism and sport.
Definitions
Leisure: any freely chosen activity or

experience

that takes place in non-work time
Recreation: a leisure-time activity undertaken voluntarily for enjoyment. Includes individual pursuits, organised outings and events, and non-paid sports.
Sport a physical activity involving a set of rules or customs. This activity may be competitive.
Tourism travel away from home for at least one night

for the purpose of leisure

.  It excludes day-trippers.
Difficulties in defining
Difficulties exist in clearly defining these terms since they overlap because participation may be simultaneous.  People may participate in sporting events while on vacation.

Discuss the influence of accessibility, changes in technology and affluence upon the growth of these activities.
Growth of these activities
Accessibility: Infrastructural improvements opening up pleasure periphery
Changes in technology:

Internet has facilitated research and booking operations.
Credit card has made payments much easier between customer and tour operator.
Wide-bodied jet planes, high speed trains and large cruise ships: widen economies of scale and time-space convergence

Affluence

Growing desire by wealthier population to escape pressures of urban living
More disposable income, especially in the NIC countries such as China & Brazil where  a rapidly expanding middle class has money to spend on tourism.
More educated population are aware of cultures and environments: curiosity
More leisure time with shorter working hours and paid leave of skilled jobs.
With increasing proportions of sedentary jobs in service industries people are participating in sporting activities as a leisure pursuit to remain fit and healthy.
2. Leisure at the international scale: tourism
Changes in demand

 Explain the long- and short‑term trends and patterns in international tourism.
Key patterns in international tourism
International demand for tourism has been steadily rising.
Europe is still the destination with the highest demand (rich culture and history being a major draw).
Tourist demand is shifting toward Asia-Pacific region due to their rapid economic development: improved infrastructure, hygiene and knowledge of languages at acceptable level, cheaper flights and shorter travel times.
The mass tourism trend that dominated the latter half of the 20th Century has declined with people increasingly wanting more specialised/niche experiences.
Causes of Increased Demand
Economic
Increase in disposable income in many developing countries
Growth of new low cost airlines (Ryanair, Easyjet etc)
The introduction of pensions making travel more affordable after retirement.
Improvement in tourist infrastructure e.g. hotels
Weakening of currency in tourist destination making travel cheaper (current Euro devaluation)
Wider use of credit cards.
online booking systems: Expedia, airline companies, car hire etc.
Social
Smaller families making tourism more affordable
Many countries have established new regulation over paid holidays (statutory leave)
An increase in life expectancy allowing more time to travel after retirement
New forms of tourism e.g. medical tourism or spas.
Major sporting events e.g. Football World cup in South Africa
Increase in world population
Changes in supply

  Examine the changes in location and development of different tourist activities. Explain the growth of more remote tourist destinations.
 The increasing demand for tourism has resulted in an increase in the supply of tourist destinations and capacity.
Many developing countries with unspoilt natural attractions have realised the potential for generating income and boosting their economies through tourism developments.
Butler's tourism model
This model shows the typical lifecycle of a tourist destination.  The speed of change and ultimate outcome differ between locations but most follow a similar trajectory.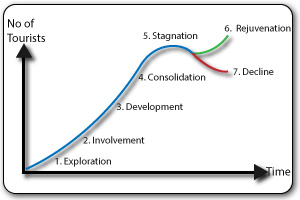 1. Exploration: A new destination, with very few visitors. Usually adventurous travellers that have minimal impact.
2. Involvement: If the tourists like the new destination and the destination is happy to receive tourists, then there may be investment in tourist infrastructure and involvement by locals. Tourist numbers grow slowly.
3. Development: Tourism becomes big business with further investment and involvement by TNCs. Holidays become more organised with package holidays arriving.
4. Consolidation: The area becomes reliant on tourism. Advertising and marketing attempts to maintain and increase tourism levels. Facilities like beaches, swimming pools and golf courses may become the domain of tourists causing some local resentment.
5. Stagnation: There is some local opposition to tourists, there is no new investment, tourists become tired of the same destination and growth stops. At the stagnation point, the future of the destination then often depends on whether investment in upgrading it will be made.
6. Rejuvenation: Tourism is relaunched through advertising, tourists arrival from new markets increase, new transport links are opened or the tourism become more sustainable with local involvement.
6. Decline: There is no relaunch, locals remove their support, TNCs leave and tourism begins to decline.
Growth of Remote Destinations
Recent decades have seen remote destinations increasingly offering tourism experiences.  Tropical islands with unspoilt marine ecosystems, rainforest trekking deep into the jungle,  arctic treks across Greenland etc are examples.
These remote destinations are enjoying success partly due to increased environmental awareness and a desire to experience the wilderness places on the planet.  This linked with more disposable income, more flight routes and increased awareness of the opportunities through the internet and social media have led to an increase in the supply of options for tourists.
3. Leisure at the international scale: sport
International Participation and Success

Examine the social, cultural, economic and political factors affecting participation and success in two major international sports.
Football
Golf
Case study: London Olympics 2012
The main site for the London Olympic games was Stratford in the Borough of Newham in East London.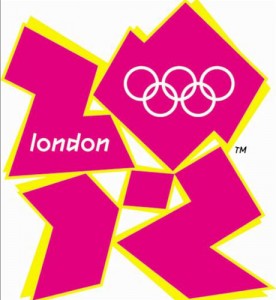 Analyse the geographic factors that influenced the choice of venue(s).
 Geographical factors affecting location choice
Economic
Accessibility: five international airports in London (Heathrow & Gatwick have connections to most global airports),  good rail network with domestic links to most of the country and the terminal for the Eurostar at St. Pancreas station.
Newham is connected by the underground, overground, mainline rail, Docklands light railway and Eurostar.
Existence of suitable venues e.g. Wembley, Lord's, Wimbledon and the O2 arena.
London's status as a core global city with a globally dominant financial sector made attracting sponsorship and advertising easier.
Previous experience at hosting major global events (Commonwealth Games 2002).
Environmental
Existence of brownfield sites in Newham that could be used to construct the Olympic Village on.
East London is on a floodplain so the land is flat and easy to build on.
The East of London should be protected from flooding by the Thames Flood Barrier.
Socio-cultural
The area needed regeneration as many parts were deprived and it was hoped that local economies would be boosted.
Legacy commitments: the olympics would leave a legacy for the area (and country) in terms of improved sporting facilities and participation.

 Examine the factors affecting the sphere of influence for participants and supporters.
Factors affecting the sphere of influence for participants and supporters:
Financial Costs:  London is an expensive destination for tourists, especially in period of heightened demand such as the Olympics.  Accommodation, transport and food costs restrict the sphere of influence to a more European scale.
Transport Links: the relative ease and low cost of travelling to London from most areas in the UK meant that the games attracted spectators from throughout the country.  The discount airlines that operate throughout Europe enabled a much wider European attendance.
Ticket availability:  the ticketing allocation system ensured that people across the United Kingdom received tickets for the events.
Visas: freedom of movement around the European Union with no need for visas or paperwork attracted a wider geographical audience.

Evaluate the short- and long-term geographic costs and benefits of hosting such an event at both the local and national level.
Short-term Benefits
Economic boost for the country but particularly London: hotel bookings, restaurants/cafes, tourist attractions, taxi drivers etc.  The olympic games should provide a knock on effect for many local businesses.
Global publicity for London and the wider UK as the games are broadcast worldwide.
Increased job opportunities for residents (staffing venues, transport management, catering in venues etc).
Opportunity for residents to see world class sporting events.
Short-term Costs
Significant transport disruption for London residents and local businesses
Increased pressure on services in London and possibly higher prices.
More noise, litter and air pollution as the number of people moving around London peaks.
Long-term Benefits
Sporting legacy for London and surrounding area as new state of the art facilities have been built.
Benefit of improved transport infrastructure and redevelopment of the East of London, also the public parks and spaces that were created around the venues.
Continued economic boost from the publicity London recieved during the games.
Long-term Costs
Debt repayment: the games costs 8.9 billion pounds which will take many years to repay and add to tax bills in London.
4. Leisure at the national/regional scale: tourism

Case study of a national tourist industry: Examine the economic, social and environmental impacts of tourism.
Case Study:  Spain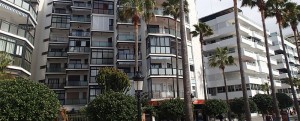 The southern coast of Spain experienced rapid growth due to tourism through the latter half of the 20th century.
The Costa Del Sol is perhaps the most famous of these stretches.
Package holiday deals, falling air travel costs and rising disposable incomes in European countries fuelled the rapid growth.
Attractions of the Costa Del Sol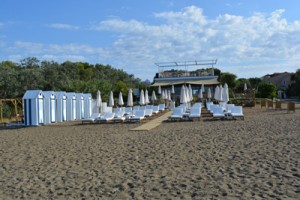 Beach & Climate: hot sunny weather and long stretches of beach attract many tourists looking to relax.
The calm seas appeal to those with families wanting to play on the beach and in the sea.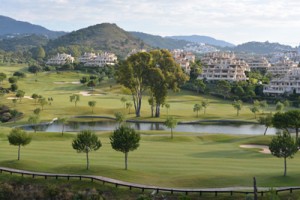 Golf: this has become a major draw for affluent people, often buying holiday homes on golf resorts.
The clear skies through much of the year provide excellent golfing conditions almost year round.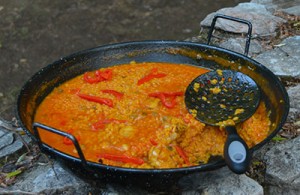 Cuisine: Spanish food and drink (tapas, paella, seafood, sangria etc) is world known.
The Spanish custom of sharing food, long meal times and eating late in the evening is popular with tourists.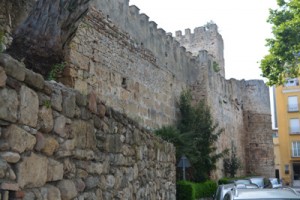 Historic features: many of the traditional villages such as Marbella have well preserved old-town sections (casco antiguo) which draw many visitors with their charming narrow streets and characterful shops/bars and cafes.
Spanish pueblos: the traditional Adalucian villages that hug steep mountainsides are easily accessible from the coast and they often specialise in craft industries such as leather.
Economic Impacts of Tourism for Spain
Tourism has generated a significant number of jobs in Spain especially along the coast.  Many of these jobs are seasonal though and employ people for only 6 to 8 months of the year.
Prior to 2008 there had been a long period of rapid construction and a booming housing market fuelled by overseas buyers.
Due to the reliance on tourism the Spanish economy has been significantly damaged in the last two main global recessions.  The current strength of the British pound is boosting UK tourist numbers in Spain.
Environmental Impacts of Tourism
The Spanish environment has undoubtedly suffered due to tourism developments.  In the 1980s the rapid growth of resorts along the Mediterranean was largely uncontrolled.  Infrastructure couldn't cope with the volumes of sewage and waste –  often discharged into the sea causing pollution.
Coastal ecosystems have been destroyed in many stretches with the natural vegetation removed to make way for walkways and beachside bars.
The construction of the many golf courses removes the natural vegetation, replacing it with grass and often non-native trees that look better.
Water depletion is perhaps one of the biggest environmental threats.  Tourism and golf courses use vast quantities of freshwater  –  a resource that Southern Spain does not have in abundance.  Rivers have been diverted and many small dams create lakes behind them along much of the coast –  affecting the natural river ecosystems.
Social Impacts
The Costa Del Sol had become virtually one long linear sprawling development.  Many of the people who live and work along the coast are not Spanish, and of the Spanish ones, few actually originate from the traditional small villages, many having migrated from other areas of Spain for work.
The culture of the Costa del Sol has become heavily diluted by other cultures.  British culture is evident in many areas English is widely spoken in shops and cafes.  In recent years there has been a significant inward migration of Russians and they are slowly integrating some of their culture.
With the rapid expansion of the Costa Del Sol came a rise in crime.   Both a combination of petty theft from tourists and more serious organised crime.  The Costa del Sol gained itself the nickname "The Costa del Crime" due the number of criminals from other countries residing in its gated communities to avoid police capture.

Case study of ecotourism: Evaluate the strategies designed to manage and sustain the tourist industry.
Case Study: Costa Rica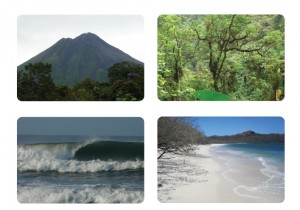 Costa Rica has promoted itself as a destination that is environmentally diverse and sustainable it its economic activities.  With large areas of protected rainforest and the vast majority of its energy being provided by renewable resources it is aiming to become increasingly sustainable in its tourism sector. Ecotourism seeks to exploit the natural riches of a country without damaging it for future generations.
Many of the lodges and resorts Costa Rica promote themselves as eco-tourism destinations.  They often adopt many sustainable strategies such as building from sustainable materials, using locally produced food and employing water saving techniques.  However the larger resorts (Papagayo development in the North and Tamarindo) have created significant pollution in the bays on which they are located, cleared large areas of forest and use large quantities of water for their pools and landscaped gardens.
The Government has actively sought to make tourism more sustainable through strategies to protect the environment:
Creation of many protected National Park areas that can be accessed by tourists.  This has been a success as the small size of the country means that the laws can be relatively well enforced.
Banning of collecting and eating turtle eggs in protected coastal zones (the locals are allowed to collect a limited number for their own consumption –  traditional for some communities in Costa Rica).
Banning of development within 50m of the high-tide mark.  This law has been more strictly enforced in the southern parts of the country while already established resorts in the north such as Jaco and Tamarindo have been able to keep the beach front developments that already exist there.
Costa Rica is facing increasing challenges to the environment as the number of tourists increases.  New developments clear more of the remaining forest (outside the National Parks).  Sewage and waste water treatment facilities struggle to cope in the high season.  More tourists on more beaches are disturbing the natural egg laying routines and locations of a range of turtles (the giant leatherback included).
With the growth in tourism in Costa Rica there has been more inward investment, particularly from the United states.  Many MNCs such as Hilton, Intercontinental and Four Seasons have built resorts.  Many individuals have opened guesthouses or run tour companies.  These overseas owners represent a leakage of the money generated –  some of it flows back to the US.

Tourism as a development strategy:  Examine the importance of tourism as a development strategy for low‑income countries.
Tourism can provide a route to development and higher standards of living if the right conditions exist and it is managed carefully. As seen with the Butler model destinations risk declining if the original attraction is degraded by tourism.
Many developing countries have not industrialised and have relatively unspoilt landscapes or ecosystems. Unspoilt coastlines, virgin rainforest, African savanna, distinct historical/cultural monuments are good examples of the attractions that can generate tourism.
In many cases the jobs that tourism creates often require low educational levels and skills can quickly be learnt on the job –  which is ideal for many residents in developing countries.
Tourism can then have a multiplier effect in the economy and spread wealth throughout –  but it is often seasonal and susceptible to world events (terrorism, economic recessions, wars).
Infrastructure needs to be invested in if the country is to develop sustainably, otherwise pollution, overcrowding and inadequate services quickly put tourists off and the industry collapses.  If planned and invested in well, these improvements may attract other industries to the country and prompt other more diverse investment.
One of the major issues that faces countries that use tourism as a route to development is the leakage of profits out of the country.  Often the initial investment in hotels, transport and tour companies is from outside the country.  Profits are often repatriated back and the managers foreign.
5. Leisure at the national/regional scale: sport

Case study of a national sports league: Explain the hierarchy of a league and the location of its teams. Examine the relationship between team location and the residence of its supporters.
English Football:  The Premier League
English football is divided into several leagues – the highest being the Premier League.  This is the showcase of the countries best teams with matches televised nationally and often globally.  It is also the most financially lucrative league.
The hierarchy of the football leagues is:
Premier League
Football League Championship
League One
League Two
Conference Premier
Team Location
The location of the teams varies slightly each year due to relegation and promotion of teams between the Premier League and the Championship but there remains a dominant geographical pattern.
The North-West of England
Strongly represented with some of the most successful teams: Manchester United, Manchester City, Liverpool and Everton.
The South East of England
Again strongly represented with successful teams from London: Arsenal, Chelsea, Tottenham, West-Ham United, Crystal Palace.
The North East of England
Generally has the two main teams from this region, both of which are generally in the bottom half of the league: Newcastle United and Sunderland.
The Midlands
Generally has mid-table teams that rarely challenge for the title or league cups:  Aston Villa, Stoke, West-Bromich Albion.
Yorkshire
One of the largest counties in England but lacking any Premier League teams in recent years.
Team Location and Residence of Supporters
Premier League clubs have strong support in the cities that they are located.  In many cities there are 2 clubs (Manchester: City & United,  Liverpool: Everton & Liverpool,  London: Chelsea, Arsenal, Tottenham).  In these examples supporters are distributed across the cities.
The relatively small size of England and the economic importance of the major cities means that domestic migration is common.  The result is that Large cities such as London are home to many Manchester United fans.
The Premier league has become a globalised sporting competition, heavily marketed in other continents. The result is that the residence of many supporters is spread globally.  There have been estimates of over 100 million Manchester United supporters that reside in China and more than 650 million worldwide.
The  inclusion of high profile foreign players has also leads to overseas supporters.  Didier Drogba from the Ivory Coast becoming a famous Chelsea player has seen a larger increase in Chelsea fans through Western Africa.
Close geographical proximity between teams and supporters is no longer a reality for most Premier League clubs.  Global broadcast deals, live internet streaming and the financial benefits of being globally supported club have changed the relationship.
6. Leisure at the local scale: tourism

Tourism management in urban areas:  For one named city or large town: describe the distribution and location of primary and secondary tourist resources.
Primary tourist resources:  pre-existing attractions for tourism such as climate, wildlife and cultural/heritage sites.
Secondary tourist resources: services and facilities that have been purpose built for tourism such as hotels, entertainment and tour-buses/guides.
Barcelona, Spain
Barcelona has a

number of primary tourist resources that attract vast numbers of global visitors each year: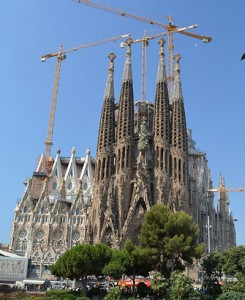 Architecture; the distinctive style of the famous architect Guadi can been seen in many historic buildings.
Climate; hot and sunny summer climate
Coastal location; beaches and the mediterranean sea attract many European visitors
Football; Barcelona FC are one the worlds most famous and successful football teams.
Cuisine and food markets; renowned for its food the city is home to some of the worlds top restaurants and has markets selling local fresh produce (particularly seafood) that many tourists come to see.
These primary attractions are distributed through the city.  The beaches/coastline forms the southern boundary of the city.  To the West is the Camp Nou (football stadium).
Secondary resources are distributed across Barcelona.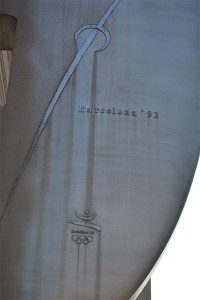 Transport infrastructure has been upgraded, the international airport lies to the west of the city.
Hotels have been built in an almost uncontrolled manner – many concerns about political corruption in relation to regulating hotels have been raised.
Apartments; the  internet is increasingly allowing tourists to easily find and book apartments, with airB&B etc amplifying this trend.
The Olympic Park, a legacy from the 1992 games lies to the West of the city close to the International airport.

Discuss the strategies designed to manage tourist demands, maximise capacity and minimise conflicts between local residents and visitors, and avoid environmental damage.
Carrying Capacity: the maximum number of visitors/participants that a site/event can satisfy at one time.
Environmental carrying capacity the maximum number before the local environment becomes damaged.
Perceptual carrying capacity the maximum number before a specific group of visitors considers the level of impact, such as noise, to be excessive.

Tourism management in rural areas: Examine the concept of carrying capacities in a rural tourist area.
The Peak District National Park, England
The Peak District National Park is located in the North of England,  between the cities of Sheffield, Manchester and Nottingham.  See map below.

The Peak District attracts large numbers of visitors yearly who come to enjoy walking, mountain biking, potholing, caving and horse riding.  The limestone bedrock has resulted in a landscape of relatively gentle hills, valleys and cave systems.  The traditional villages such as Castleton also draw many visitors and have led to many secondary tourist facilities being developed.
Carrying Capacity
The Peak District National Park exceeds both the environmental and perceptual carrying capacities, particularly in the summer months and at weekends.
Environmental Carrying Capacity
Footpath erosion, litter, air and noise pollution from traffic, noise pollution from groups of walkers and bikers all damage the environment.  Walkers often stray from footpaths causing damage to the surrounding ecosystem.
Perceptual Carrying Capacity
Overcrowding especially around Castleton where people park cars and use cafes/hotels frequently leads to traffic congestion, parking on grass verges, queuing for services and excessive noise from all the groups of people.  The popularity of the Peak District has actually put many people off visiting it during busy times, the peace and remoteness that they seek being ruined by hordes of visitors.
Conflict
Conflict inevitably arises in rural tourism destinations with a range of users.  The Peak District National Park is home to many permanent residents, farmers and industries.
Local businesses and residents are negatively affected by traffic congestion.
Farmers complain about gates being left open and their livestock getting into other areas, walls and fences being damaged by people not following the footpaths.
Conflict arises between tourist groups aswell,  walkers and mountain bikers often get in each others way and travel at very different speeds.  Nature seekers get frustrated by noisy crowds on the footpaths.
Strategies for Managing Tourism
One of the main strategies for protecting the environment in the Peak District is creating long-lasting specified footpaths.  Local flag stones (large natural stone slabs) reclaimed from other redevelopments have been helicoptered onto the routes and laid on the busiest sections.  This drastically reduces the rate of soil erosion and helps keep users on the specified paths.
Cyclists have been banned from some of the routes across the Peak District and fell running races (across the countryside) are starting to face restrictions on the routes they can use and the numbers of people participating.
Reducing the pressure on Castleton and the surrounding area by promoting some of the other villages. Publicity and investment in services in other villages is intended to attract more visitors to those locations.
Increase in the number of wardens who can issue fines for illegal parking, littering and leaving gates open.
Investment in signs and publicity about the rules for using the park and and the importance of respecting the natural environment.
7. Leisure at the local scale: sport and recreation

The leisure hierarchy: Explain the relationship between urban settlements and recreational and sports facilities in terms of frequency, size, range and catchment area.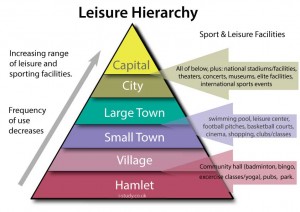 The range of services and facilities related to leisure generally increases as the settlement size increases.  The larger number of residents make it economically effective to invest in more expensive and a larger range of facilities.
Cities tend to have facilities that people only visit occasionally such as theatres, opera houses, museums and art galleries.  They are likely to attract people from surrounding smaller settlements and are also likely to be visited by tourists.
There are exceptions to the general pattern for instance if a rural settlement has a historic attraction or natural attraction such as Victoria Falls.  Other factors such as being located near a National Park or major airport can lead to an increase in facilities.

Intra‑urban spatial patterns: Examine the distribution and location of recreational and sports facilities in urban areas and relate the patterns to accessibility, land value and the physical and socio‑economic  characteristics of each urban zone (from the central business district to the rural–urban fringe).